Home
Sales Compensation Management Solution
Accuracy. Efficiency. Control.
Reimagine incentive and commission planning with rules-based automation and calculation. SalesVista makes it easy to plan, validate, adjust, payout, track, and measure performance —all on a single platform!
Eliminate switching between disparate systems, manual reports, and spreadsheets to find answers.
Experience no coding integration technology with SalesVista iHub™.
SalesVista iHub interfaces with leading CRMs to centralize compensation data with auto-generated calculations for incentive and commission-based plans—to accurately deliver data performance and insights. Customer IT resources are unnecessary with no-coding technology; SalesVista handles all integration and connectivity.
SalesVista iHub Benefits:
Data Protection Framework

Trust Data Culture

Improve Data Accessibility

One-Stop Compensation Service

Customer Control Data Access

Bottom-Line Performance

Governance Oversight

Agile Scalable Technology




Accuracy.
Cloud innovation connects disparate systems and aggregated data into streamlined and auto-generated processes and calculations for consistent data integrity.
Efficiency.
Invaluable data resources stored in one place optimize new and productive pathways to access and share relevant information across business functions.
Control
Centralized data bridge performance visibility with insights to improve the compensation alignment and business decisions with company goals.
A SINGLE TRUE DATA SOURCE SIMPLIFIES COMPENSATION.
Improve decision-making with a single solution for incentive and commission planning.
Use a robust sales compensation solution that integrates all of your data points into one true data source for reliable insights. With accurate commission payouts and user-friendly quota-attainment tools, your reps can stay focused and motivated on the right activities that drive productivity and their commission earnings.
Expand performance visibility with intuitive web and mobile compensation tools.
Use compensation management tools that support changing workforce environments, business decision-making from less hierarchical to multi-stakeholder, and from individual to group shared quota-driven. SalesVista handles any sale compensation scenario with ease and agility – we make the difficult look easy and the impossible possible.
SAVE TIME & MONEY
People spend less time and effort searching and validating data, and more time on using data for higher productivity and gains.
ENHANCE EFFICIENCY
Centralized data improves the visibility needed for effective business decisions, transparency, and alignment.
RETAIN TALENT
Build a trust data culture to help improve work efficiency with credible data that is easy to access and understand.
MITIGATE RISK
Implement better quality control measures that protect and standardize business processes across your organization.
IMPROVING THE DATA ANALYTIC EXPERIENCE.
SalesVista Advanced Reporting Module (ARM™) — superior reporting and data performance optimization.
No reporting system compares to SalesVista's ARM for sales compensation management. SalesVista's ARM
streamlines
the reporting complexities of your aggregated data across your
sales ecosystem into meaningful and neatly summarized formats.
Rely on accurate data, quality data, and govern data that is easy to
access and understand

.
Select favorite dashboards for quota coverage, key ratios, metrics, stack rankings, and more—with monthly, quarterly, and annual reporting periods.

Easily change, track and adjust commissions for base salary, tiered, accelerators, draws, bonuses, spiffs, contests, seasonality, deferred, non-monetary, shared quota, and others.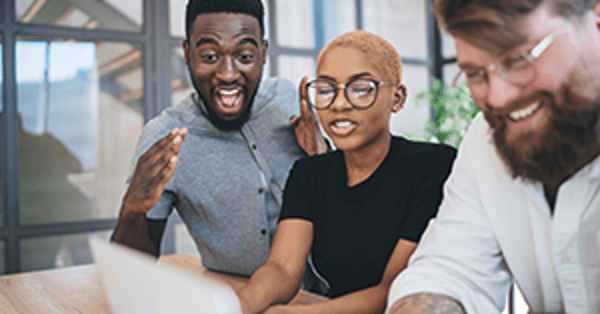 SALES COMMISSIONS ON THE GO!
Put the Power of Motivation in the hands of your sales team with SalesVista Mobile™.
Give your sales reps the transparency they need to stay motivated and engaged with their quota attainment activities. With increased visibility, your sales reps can effortlessly track and navigate between the mobile dashboard screens, statements, sales pipeline, commission status, compensation inquiries, and drill-down reporting with convenient mobile phone access.
Keep reps happy with commission earnings and updates.

Improve performance with increased transparency.

Resolution tracking tool for compensation inquires - with historical digital tracking.