REQUEST A DEMO
Take a closer look. Get a better view.
Demo our sales compensation management solution to see how simple it is to modernize your entire compensation plans and programs. SalesVista provides a streamlined and cost-efficient solution for everything you need to effectively plan, manage, validate, payout, and track to keep drive motivation for your sales teams.

With SalesVista, you'll be able to …
Integrate your sales plan data in weeks, not months
Motivate your sales team with resolution tools and accurate payouts
Easy way to manage complex sales plans - all on a single platform
Speed month-end closing with greater accuracy
Improve budgeting and forecasting - even when comp plan changes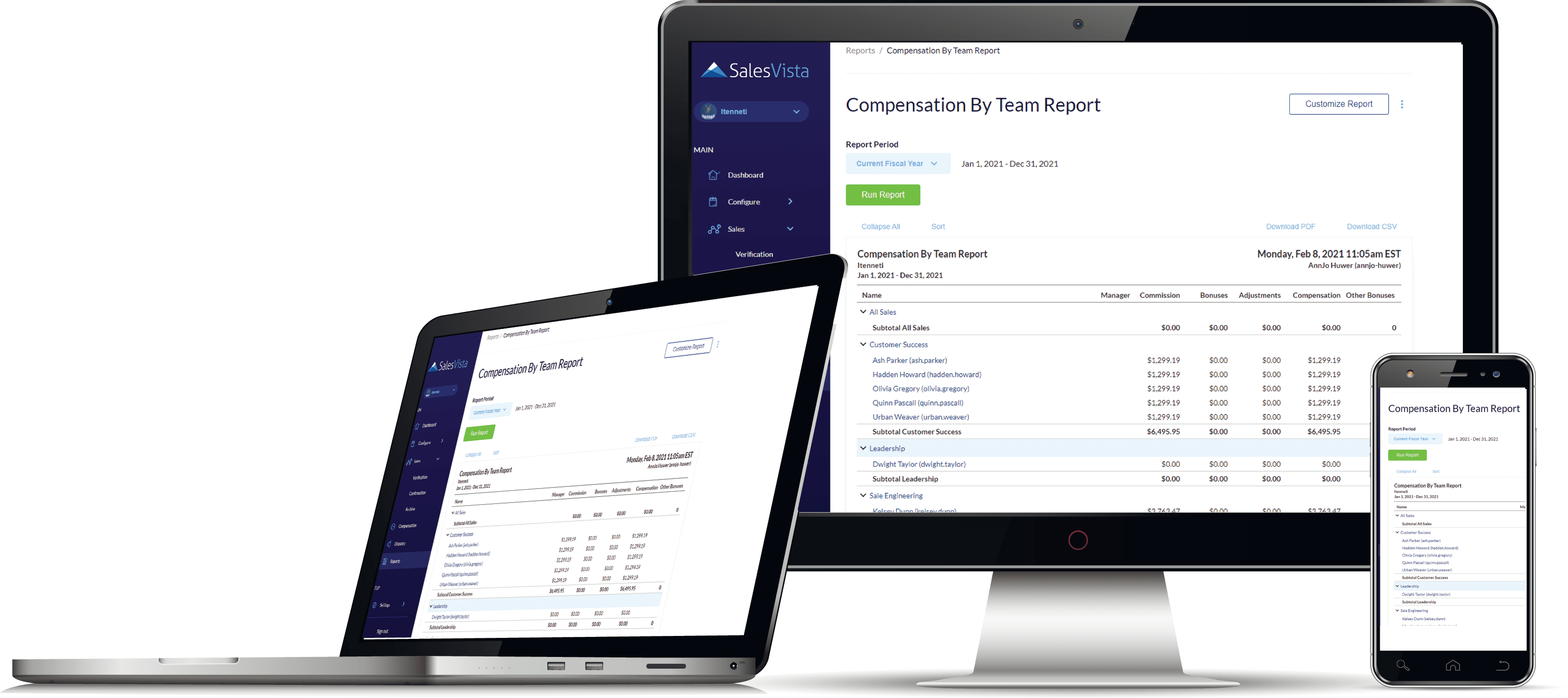 Accuracy. Efficiency. Control.
A better way to motivate your sales teams to achieve maximum results.
Need Support? We're here to help.
Contact us for any assistance with your account.

Corporate Office
SalesVista
5080 Peachtree Boulevard, Suite 220
Atlanta, GA 30341

Direct Contact
(866) SLS-VSTA
(866) 757-8782