SCHEDULE DISCOVERY/ REQUEST DEMO
Accurately measure sales performance with reliable compensation insights.
If you need competitive advantages vital for improving business performance and operational processes, then SalesVista is the only solution you need for effective sales compensation management.
With SalesVista, you can:
Implement your compensation plans and data in weeks, not months.
Motivate your sales teams with accurate commission payouts.
Use rules-based checkpoints to improve finance and accounting controls.
Improve budgeting and forecasting with measurable and reliable insights.
Schedule a no-obligation demo with us today to see how our solution works.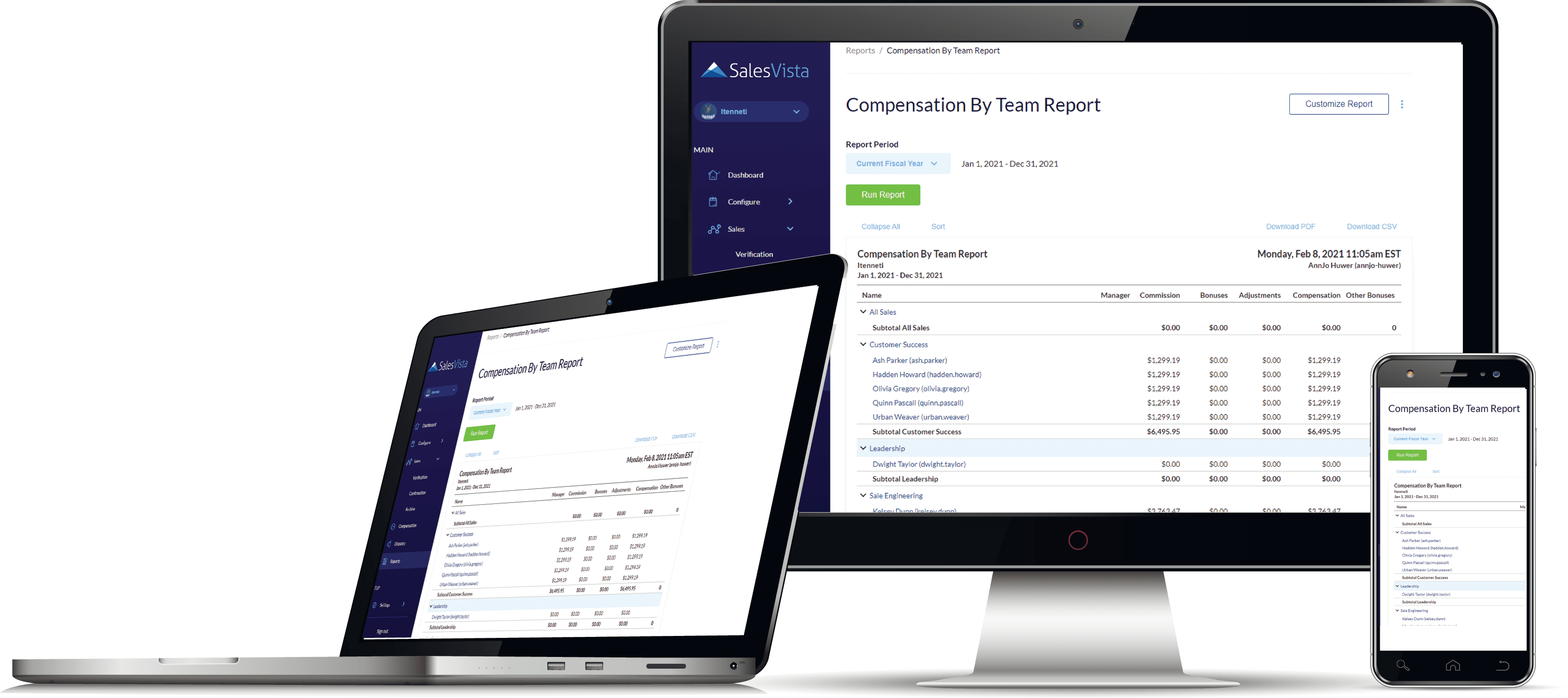 Accuracy. Efficiency. Control.
A better way to motivate your sales teams to achieve maximum results.
Need Support? We're here to help.
Contact us for any assistance with your account.

Corporate Office
SalesVista
5080 Peachtree Boulevard, Suite 220
Atlanta, GA 30341

Direct Contact
(866) SLS-VSTA
(866) 757-8782