About SalesVista
Behind the Scenes of the
Sales Commission Revolution
By the people, for the people. Predicated on genuine fairness, rewarding contributions, and a core belief in improving conditions for all employees.
The SalesVista Story
The World Deserves Change
But change without visibility only leads to chaos. We saw the need for a SCMS with so much visibility, it might just change the world.
Sales compensation is broken
It only serves some of the people some of the time — and even then, it's not for long.
Finance teams are drowning

A sea of commission disputes, outdated & manual processes, and spreadsheets that were never built to scale. Sales teams lack the data they need, the visibility they want, and the peace of mind they — and their families — deserve.
Rising frustration & disengagement

Employees are quitting in record numbers, holding companies accountable, and working for employers they feel they can trust.
Founders driven to find resolution

Because of our experience, we recognized the need to solve challenges that prevent organizations from effectively managing, tracking, and reporting measurable outcomes affiliated with their sales compensation plans, performance, and data.
SalesVista, the leader of a new era in commission management, is born.

Offering unprecedented transparency for sales & leadership, unrivaled accuracy for finance & accounting, and predictive modeling that helps make change easier for everyone.
Download our new System and Organization Controls (SOC) 3 Report - a testament to our unwavering commitment to transparency, security, and excellence in delivering innovative Sales Comp solutions.
Our Values
The SalesVista Way
Our values are the cornerstone of our culture and shape everything we do in our behavior and interaction with our people, customers, partners, and community.
Integrity
Ethical consistency, trustworthiness, and principles.
Integrity
Customer Care
Exceptional service and support to build lasting relationships.
Customer Care
Adaptation
Learning from failures and successes to improve over time.
Adaptation
Innovation-Driven
We believe there is always a better way and we strive to find it.
Innovation-Driven
Inclusion
Respect and value differences. All voices deserve to be heard.
Inclusion
Revel in Success
Celebrate the small wins and the big and amplify progress over perfection.
Revel in Success
Key Members of Our Leadership
Bridging the Finance & Sales Gap
Bringing a wealth of experience and knowledge to the day-to-day operations. With a commitment to fostering a trusting and open culture, driving business results, and creating value for shareholders, employees, and customers.
"A successful sales organization embraces a data-driven, personalized approach to quota-setting and compensation plans. Recognize individual performance and market trends to create a motivated and thriving sales force."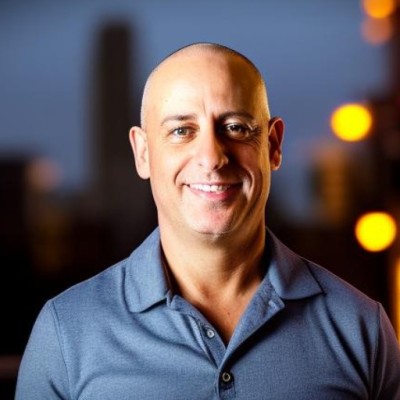 Wyn Partington, CRO