Commission Models: Performance vs. Activity
3 min read
September 13, 2022
Commissions are a dynamic sales management tool, which means they must be flexible enough to change with the times. Close rates, deal sizes, and attaining quotas are not necessarily the most efficient way to measure the success of modern sales teams. It's critical information, but it only shows what has already happened, and today's winning sales team is both results- and process-oriented.
Performance-based commission
Performance-based compensation is a salary, incentive, or bonus structure paid to employees based on their sales performance. Commissions are based on completed sales and typically paid to employees when they meet established targets by closing sales for a certain number of products or services. Payments may be a percentage of a rep's total sales value, or a flat amount based on their sales volume, and generally pay out at the end of each month or quarter. A regular payout schedule is essential when sales reps depend on commissions as part of their compensation package.
A performance-based commission model requires a solid understanding of the benefits and challenges involved. Managers can expect to see increased productivity and motivation as earning potential is directly tied to performance. Retention will likely improve among high achievers, but not every talented sales professional is suited for performance-based compensation. Objective performance metrics rely on results, so they don't necessarily account for every activity that drives a final sale.
The challenge of a performance-based commission model is its potential for fostering unhealthy competition. In the worst-case scenario, "objective" compensation can cause rivalry and resentment, aggressive or unethical sales tactics, and a negative employee experience. Broader economic conditions can also negatively affect a sales rep's compensation — no matter how hard they work — as customers cut spending to adapt to changing circumstances.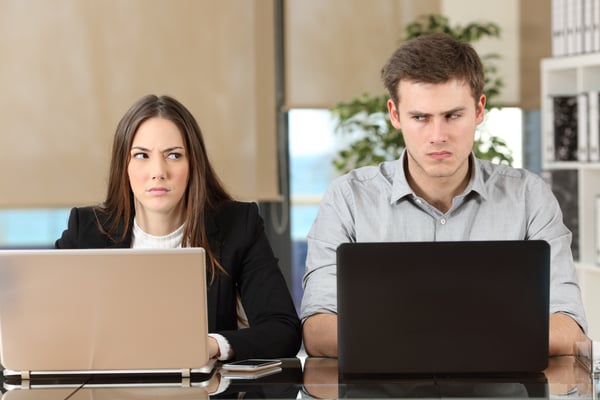 Activity-based commissions
Activity-based compensation plans take a long-term view of sales. Tracking sales efforts in incremental steps — such as client calls, sales meetings, and customer relationship management tasks — creates a model in which sales reps are rewarded for each step as it's completed, emphasizing best practices at every point in the sales journey. This shift in emphasis has several benefits, including:
Time and energy is spent on building long-term customer relationships rather than making fast, one-off sales.
Sales representatives are more invested in working and succeeding as a team rather than competing as individuals.
The pressure to close is relieved, which encourages sales talent to spend the time it takes to build customer trust and loyalty.
An emphasis on process improves work culture, employee relationships, and teamwork.
A positive culture and sales team alignment create a better employee experience, which improves retention.
Paying commission for sales-based activity means more predictable payouts for sales reps who rely on a steady income.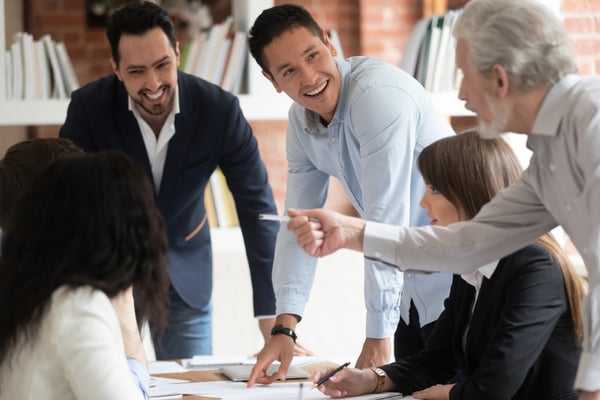 Which plan works best?
Choosing a commission strategy for your company is no small task. It's easy to fall into comp plan complacency when you're already comfortable with the status quo. But as economic tides shift, and sales talent seeks new and better opportunities, evaluating your current commission plan is the wise move. Consider these critical steps as you rethink your approach to sales compensation:
Define key sales metrics. Examine the structure of your sales team and processes. Depending on the makeup of your team, each member will likely have unique metrics for success. What are your most essential sales activities? Invite sales reps and team leaders to share their input. Including your team creates buy-in, puts frontline information on the table, and provides critical transparency.
Ensure stakeholder alignment. Work to achieve consensus regarding your company's most important sales activities. Use information gathered from employee interviews and data analytics to identify priorities for sales activity. Set up a soft launch for your sales team, collect their feedback, and make any necessary adjustments. Once key metrics are identified, establish an effective tracking system to deliver feedback and ensure accurate performance- or activity-based payouts.
Monitor and course correct. Use a comprehensive sales commission management solution to track activity, and prepare for course correction when activity levels change. Plan weekly one-on-one meetings with sales reps and team leaders to review performance or activity levels. Keep the focus on metrics to energize and motivate sales reps and help diagnose barriers within the sales pipeline.
Activity-based commission plans align better with the relationship-focused sales strategy most companies — and their customers — prefer, but they demand a different way of thinking about sales activity and achievement.
To learn more about developing and managing a commission strategy with a secure, accessible, efficient, and transparent commission management platform, schedule a demo with SalesVista.com today.