SALESVISTA
Simplicity Meets Enterprise-Class Functionality in Sales Compensation Management
Upgrade to Intelligent, Scalable, and User-Friendly Solutions.
Our all-in-one incentive & commission management platform offers software-driven rule design, rules-based automation, and predictive modeling & calculations.
Trusted by sales organizations across the country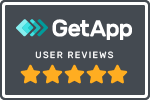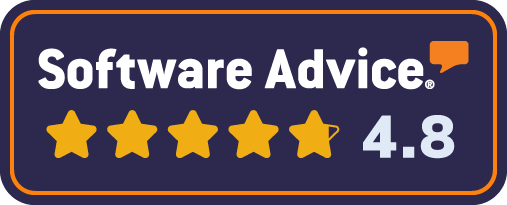 Your Path to Data-Driven Sales Excellence
Introducing SalesVista Horizon
An innovative analytical tool that simplifies sales data, bringing together sales activity and compensation data into user-friendly dashboards for a holistic sales view. With dynamic data visualizations, it empowers informed, data-driven decisions.
By introducing AI alongside a powerful suite of features, SalesVista Horizon is designed to deliver substantial benefits to your organization. Here's what you can expect:
Through advanced data processing, SalesVista Horizon streamlines data management, enabling easy access and navigation of consolidated data for improved insights and decision-making.
SalesVista Horizon empowers non-technical users to effortlessly understand and monitor sales performance, facilitating informed decision-making across the organization. Integrating AI and predictive analytics to show how performance will evolve over time.
With highly configurable views that cater to specific needs, SalesVista Horizon allows you to tailor the tool to your unique business requirements, enabling you to adapt the system to meet the specifics of your business.
SalesVista Horizon enables you to learn from past performance, make informed decisions, and plan future strategies based on valuable past trends, enhancing your overall business effectiveness.
Utilizing the SalesVista iHub, real-time data ensures you stay up to date with the latest information, allowing your organization to react promptly to changing market conditions and maintain a competitive edge.
You benefit by making decisions based on data, not guesswork, and can use actionable insights to continually improve your strategies and tactics for enhanced business performance.
Delivers the benefit of enhancing the performance of both teams and individuals, allowing you to identify strengths and areas for improvement, ultimately driving success within your organization.
Leverage the insights provided by SalesVista Horizon to drive revenue growth by strategically targeting opportunities for increased sales and profits within your organization.
With SalesVista Horizon, you can gain insights into various aspects of your business, including sales performance, geographical trends, product insights, and industry vertical analysis, providing a comprehensive solution that simplifies data complexities, empowers data-driven decisions, optimizes performance, and fuels revenue growth across your organization.
---
When we surveyed the nation's top CFOs, we found that:
---
66%
Manual Reports
66% say they very often and/or always use manual reports/spreadsheets
37%
Complicated Process
37% of the finance workforce is frustrated by their existing sales compensation process
36%
Forecasting Challenges
36% say it's difficult to get accurate forecasts
Sales Compensation Software Features
Simplicity Meets Scalability
Unveil the power of SalesVista, your partner in streamlining sales commissions and incentive compensation while fueling growth and engagement.
Comp Plan Configuration
Whether your compensation plans are simple or complex, our tools prompt you to customize and manage them with effortless ease, with functionality that matches the demands of your growing business. Say goodbye to the manual errors that come with human-written formulas in spreadsheets, and embrace the power behind enterprise-scale formulas and calculations with the click of a button.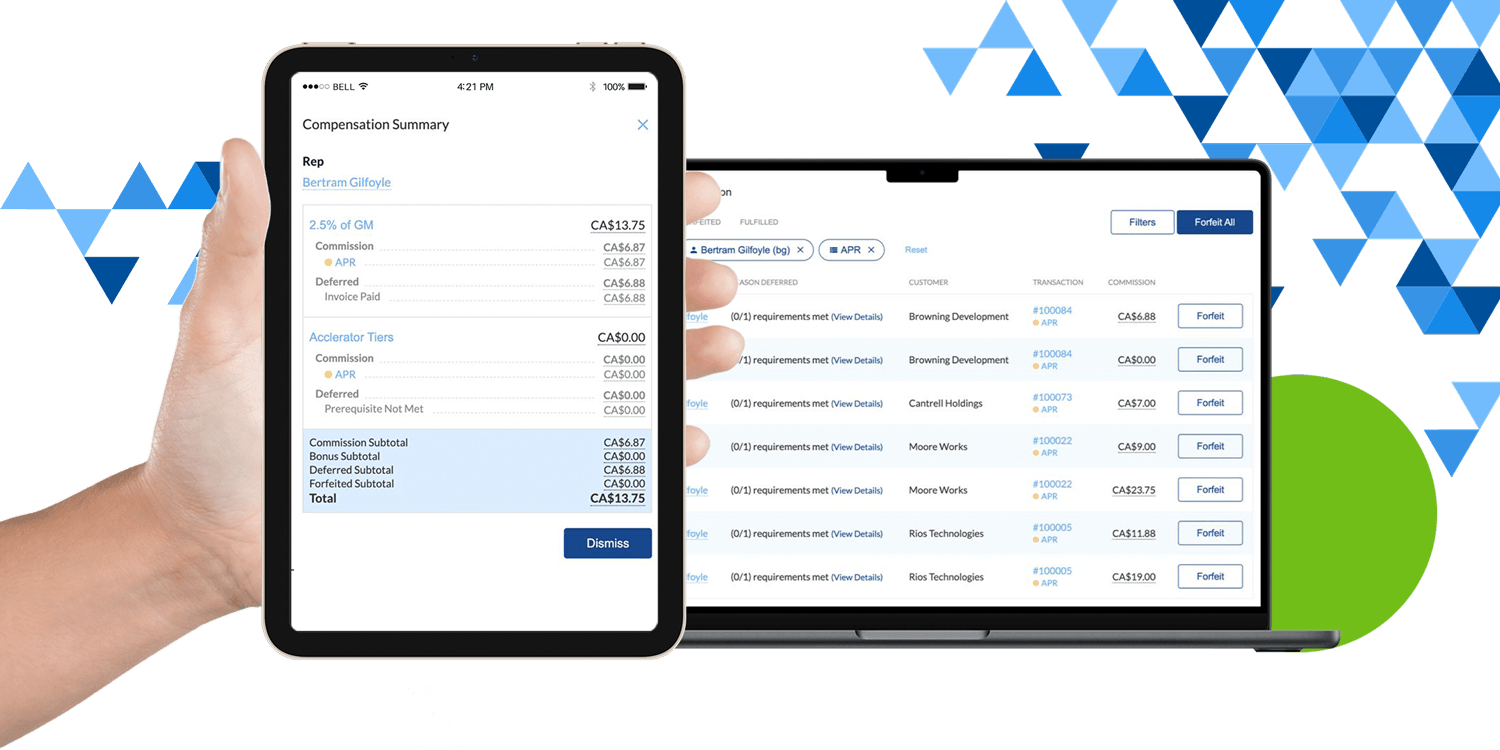 Software-Driven Rule Design
Manual rule-design and formula creation is error prone and creates risks for your company. Let intelligent software do the heavy lifting. Define, automate, and streamline your compensation rules to eliminate inaccuracies and inefficiencies, and save those relationships between your finance teams and your top performers in sales.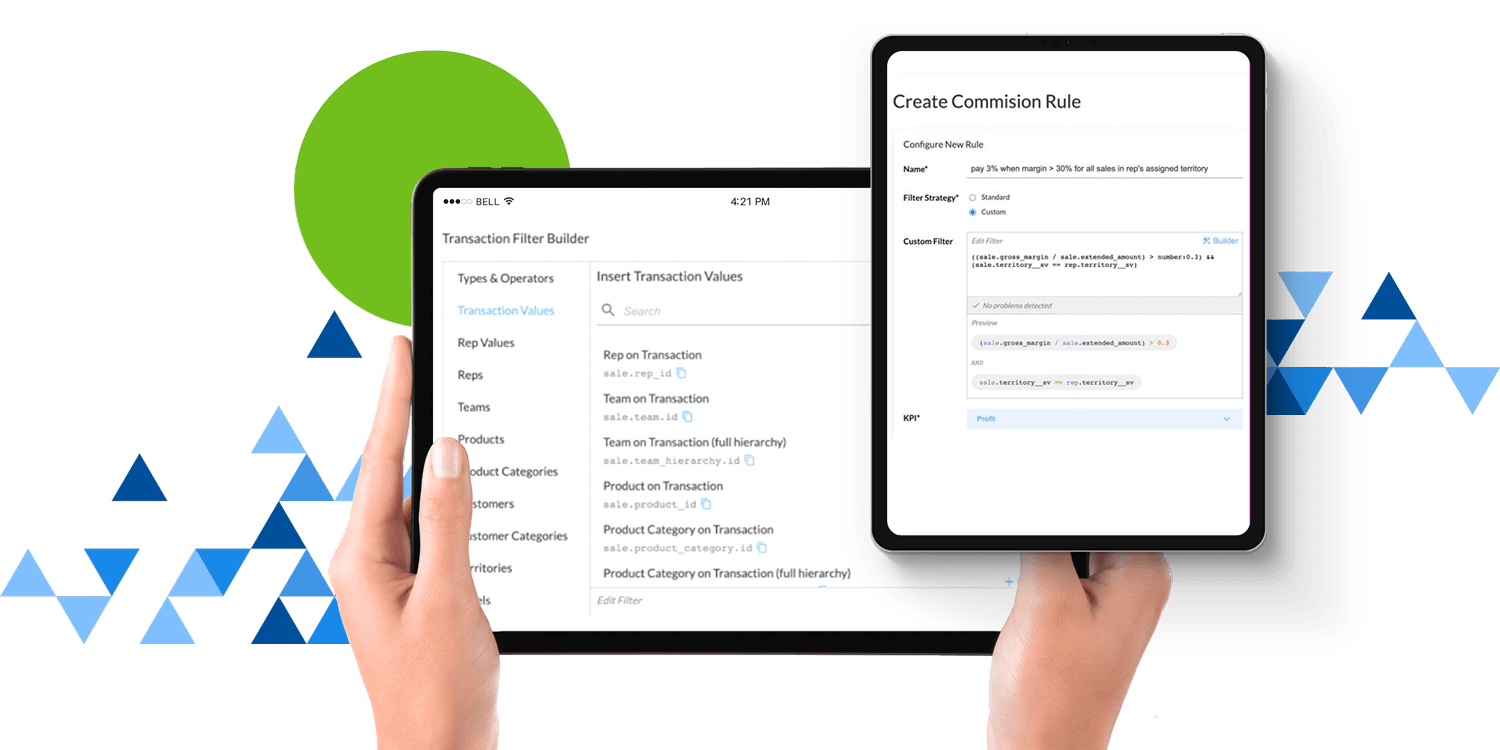 Reconciliation Engine
Take the manual work out of the equation. Trust in our powerful reconciliation feature to catch discrepancies, ensure accuracy, and keep your sales data on point. We even give you historical reconciliation reports with the click of a button.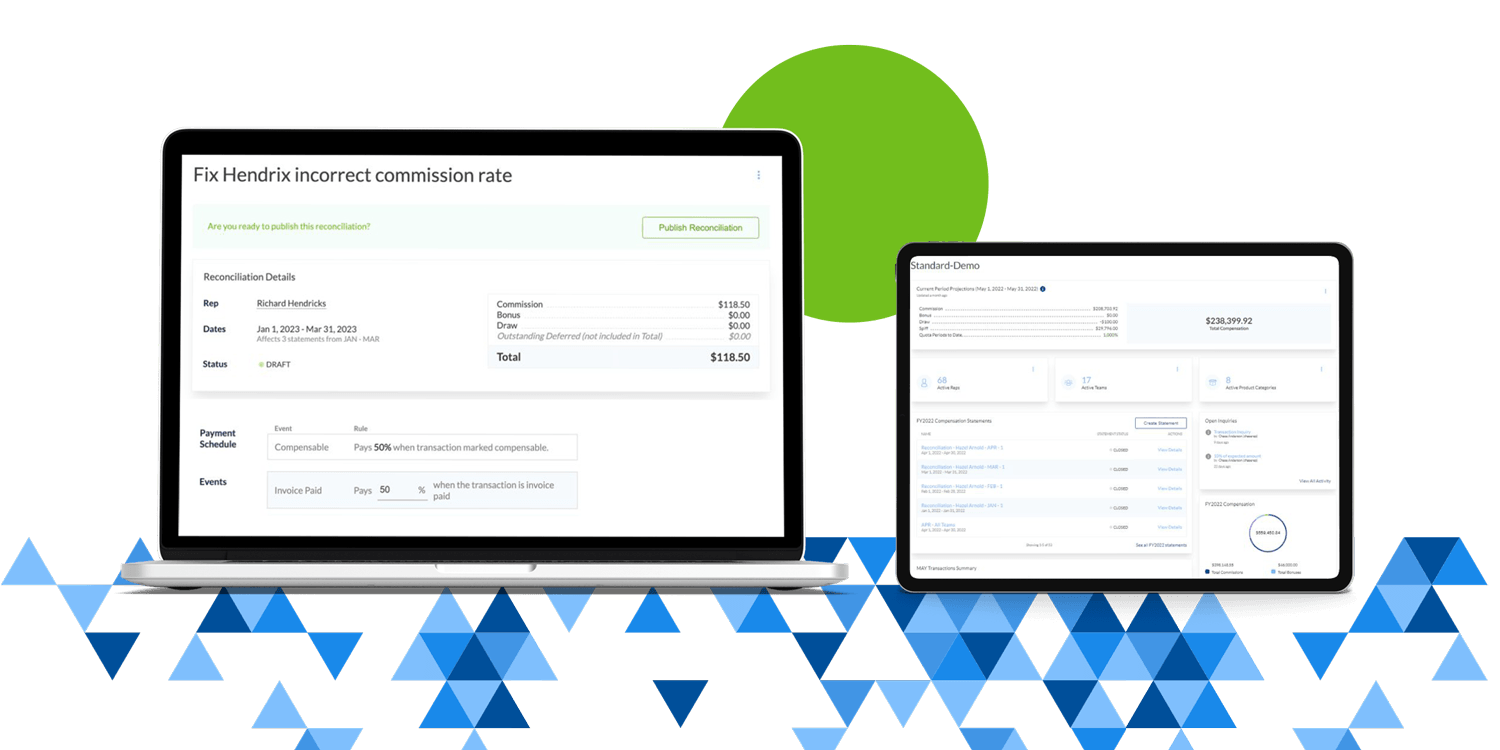 Data Visualization
Make informed, strategic decisions with intuitive, visually striking representations of your sales data.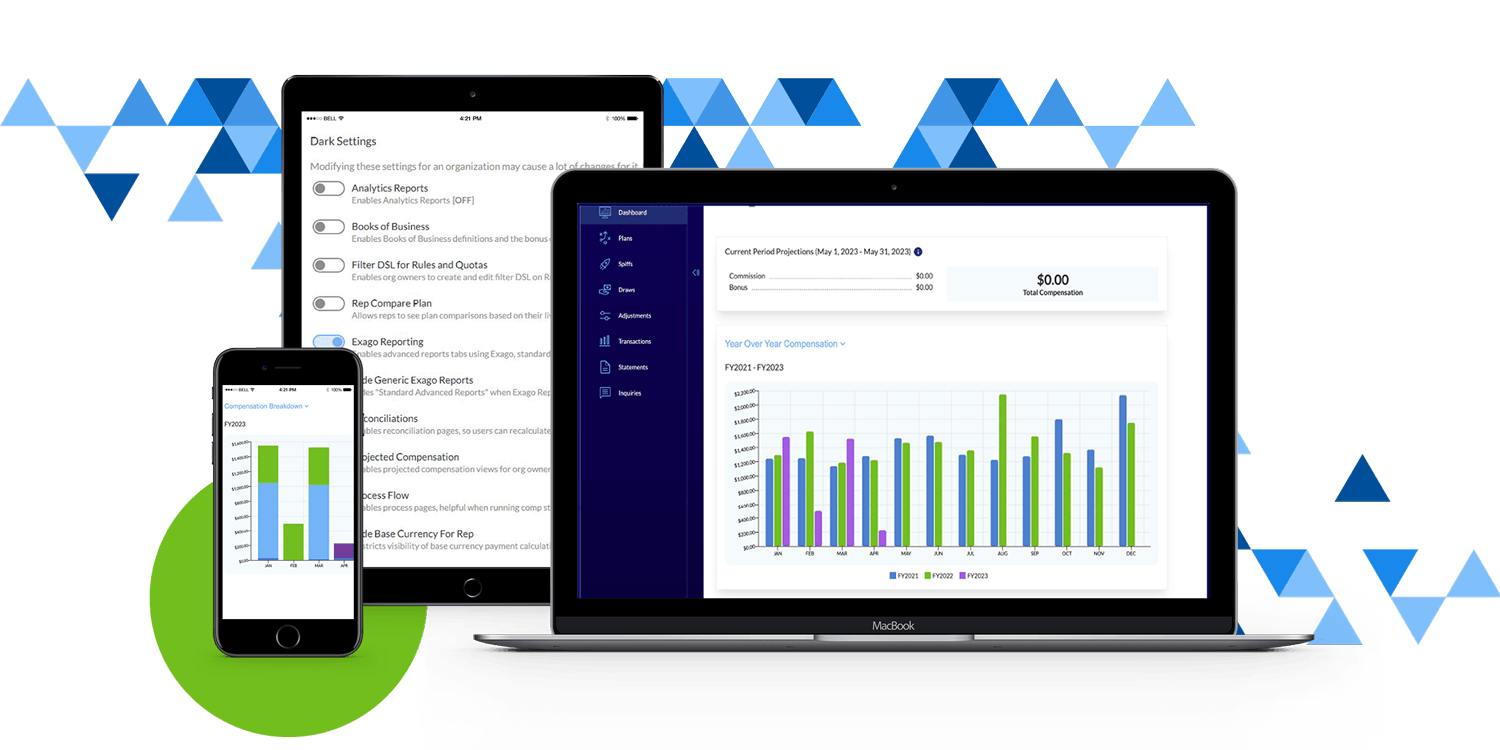 ---
Simple, Yet Comprehensive All-in-One Features
We get it. Your compensation and incentives are as unique as your business, and you need the flexibility and control to customize payments on your terms. Explore the comprehensive feature set SalesVista offers below.
---
Quota Coverage
Enables efficient tracking and management of sales targets for optimal quota coverage.
Quota Coverage
Comp Plans
Facilitates the creation, management, and optimization of customizable compensation plans.
Comp Plans
Sales Transactions
Handles, tracks, and records every sales transaction for a clear and accurate financial picture.
Sales Transactions
Attainment
Provides insights into sales performance metrics to measure attainment against set goals.
Attainment
Sales Aggregation
Blends data sources to provide a comprehensive view of overall sales performance.
Sales Aggregation
Key Metrics
Tracks key performance metrics, supporting data-driven decision-making in sales management
Key Metrics
Growth
Tracks, analyzes, and projects sales growth, offering valuable insights into business expansion.
Growth
Stack Rankings
Ranks sales staff performance, fostering healthy competition and encouraging growth.
Stack Rankings
Key Ratios
Provides important sales ratios and analytics for better understanding and interpretation of sales data
Key Ratios
Business Rules
Establishes and manages business rules for consistent and compliant operations dependent on your industry.
Business Rules
Audit
Ensures compliance and transparency by tracking and recording all changes in the sales management process
Audit
Period Ends
Manages period ends easier than ever, with our accurate and timely financial reporting and forecasting.
Period Ends
With SalesVista, your CEO, CFO, and Board will thank YOU! Experience the future of sales compensation with our solution engineered to empower your growth and profitability.
The Ultimate Guide to Sales Compensation Management
Discover how you can transform your sales compensation efforts, boost company-wide engagement & inclusivity, and unleash the true potential of your sales team. Get started by grabbing our free ebook today.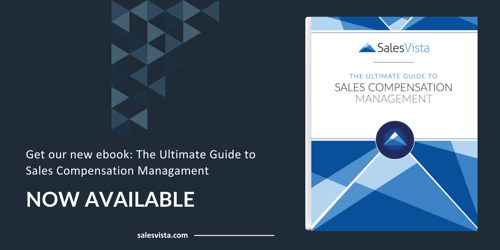 Out of the box connectivity with 200+ total integrations and 30+ CRMs/ERPs









THE TOTAL PACKAGE
Your All-In-One Sales Compensation Solution
Streamline your sales operations with our four interconnected modules, designed to centralize performance, simplify integration, enhance reporting, and empower mobility.
SalesVista
Centralize your entire performance components for easy compensation 
management and execution.
SalesVista iHub™
Integration Hub (iHub) delivers 
no-coding integration to streamline your processes, reduce cost, and effortlessly scale with efficiency.
SalesVista ARM™
Advanced Reporting Module (ARM) is state-of-the-art reporting that bridges critical performance visibility with actionable insights.
SalesVista Mobile™
Mobile transparency for commission tracking
improves motivation and productivity.

The Ultimate Guide to Sales Compensation Management
Discover how you can transform your sales compensation efforts, boost company-wide engagement & inclusivity, and unleash the true potential of your sales team. Get started by grabbing our free ebook today.
Grab Your Copy Today!
"The SalesVista team is amazing. They will work with you to find the best solutions as well as help fix any issues that arise. Great customer support!"
On-Demand Demo: 15 minutes
Short on time? Check out an on-demand demo of our best-in-class sales compensation management solution.
On-Demand Demo: 15 minutes
Request a Demo
Discover the full power of SalesVista — and our white-glove service — during a customized, one-on-one demo.
Request a Demo