article
3 Reasons to Switch to a Cloud-Based Sales Compensation Management Solution
Sales compensation management involves a lot of moving parts. Handling large amounts of data is challenging, and ...
---
Sales compensation management involves a lot of moving parts. Handling large amounts of data is challenging, and spreadsheets or legacy software simply aren't up to the task. In today's dispersed workforce, businesses are looking for a more flexible, accessible approach to data management. Cloud-based sales compensation management automates a previously time-consuming, human-error prone process and creates a centralized, secure data source accessible across departments and divisions. Why should your company make the switch?
Accessibility
Gone are the days of multiple platforms for managing data. Switching over to a centralized and secure sales compensation management solution (SCMS) eliminates data entry redundancy and keeps everyone — in every department and division — on the same page. A cloud-based SCMS keeps all your data secure and accessible to authorized users. The ability to create and manage role-based access levels gives you added security and ensures that your data never falls into the wrong hands. Accessibility management of this magnitude eliminates the gridlock of multi-departmental processes and streamlines your workflows. Approvals, end-of-month closings, and other financial processes are fast tracked for better efficiency.
An automated SCMS keeps your data current and free of errors caused by manual entry. Instead of each department managing their own database — leading to redundancy, mistakes, and heightened security risk — company data is kept secure, uniform, and accessible to authorized users. Eliminating outdated data sources and replacing them with a secure SCMS allows secure data sharing — whether you're in the office or working remotely.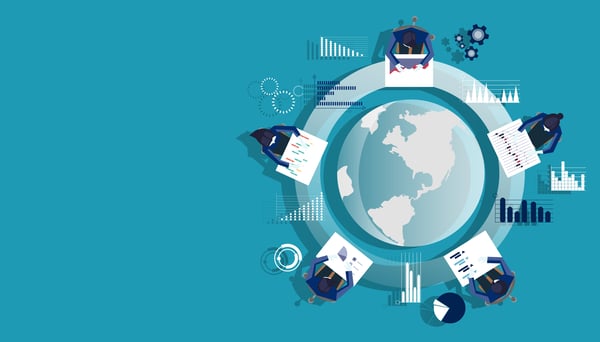 Productivity
Collecting data from multiple sources is a huge productivity killer. A cloud-based SCMS eliminates antiquated systems by automating and centralizing data. The result? Workers aren't burdened with manual data entry or correcting errors. They're also not waiting for approvals only to find that personnel in another department isn't working with the most recent data. Instead, your human resources (HR), finance, and accounting departments can focus on top-level tasks to keep your business running and growing. Reliable data availability is necessary for making informed decisions and planning for the future.
A reliable SCMS also keeps month- and year-end closing, fiscal reporting, budgeting, and business plans on track for moving forward. Compensation data is accessible to accounting and finance departments, ensuring that compensation plans are agile and adjustable based on performance and new incentives. A robust SCMS also makes compensation calculations easy to explain to management and employees, and this data visibility goes a long way in attracting and retaining top performers.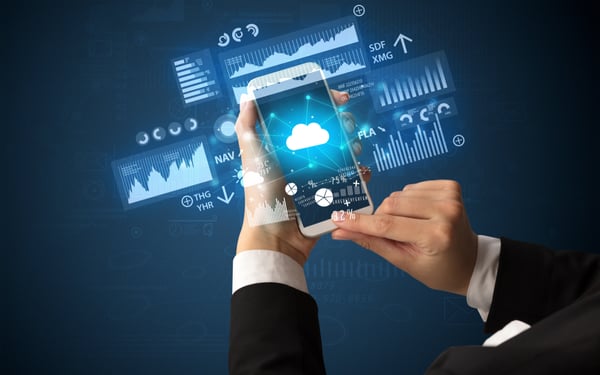 Reporting
A secure, cloud-based SCMS isn't your average customer relationship management (CRM) software. It offers the same ability to manage employees and their compensation, but where CRMs end, SCMSs are just getting started. A comprehensive SCMS offers financial and time-driven analytics — as well as other key metrics for tracking important trends. It also keeps your business in compliance with audit standards and industry regulations, so there are no nasty surprises when it comes time for reporting. It even streamlines these processes for easy, error-free data auditing.
SalesVista's SCMS is optimized for reporting, calculating, and analyzing data. Use our automated SCMS database to gain actionable insights into your company finances, employee performance, and the success of your compensation plans. Provide transparency on data calculations and adjust reporting logic based on your company's needs. Any way you slice it, using a centralized SCMS as your one true data source keeps data accurate and actionable.
From CFO to sales team, everyone benefits from authorized accessibility, increased productivity, and accurate data reporting. Get your company on the same page — and the kinks out of your workflows — with SalesVista's reliable sales compensation management solution. For more information on making the switch to SalesVista's cloud-based SCMS,
book a free demo today
!