article
3 Strategies for Transforming Your Compensation Management
Sales compensation plans are built on incentives. Incentives are designed to motivate. It's their reason for being, so ...
---
Sales compensation plans are built on incentives. Incentives are designed to motivate. It's their reason for being, so if they're not working according to plan, it's time to look revisit your strategy. A good compensation plan is the product of intentional design. It is tailored to the company's goals and makes each rep a valued part of the team. An effective comp plan relies on communication; -performance metrics should be clear and open for discussion. But for an excellent compensation structure, you need one more thing. Take that custom fit, add the transparent method, and stir in the digital age's not-so-secret weapon — automation.
Build your compensation plan around company goals
A recent study revealed that 70% of employees look to their work for a sense of purpose. Your employees want to be part of your bigger picture, and their investment can only add value. But to get employee buy-in, you must communicate the compensation plan structure to your sales reps and explain how it works for them. You create a powerful performance driver by building comp plans around company goals and clearly defining employee roles and the KPIs to meet them.
To attract and retain top talent, more businesses are creating personalized compensation plans geared towards their business goals and the unique skill sets of their reps. A sales compensation management solution (SCMS) centralizes business data, making key metrics readily accessible to management. This is the data necessary for forecasting and setting realistic budget goals.
It's also the data you need to offer reps pay transparency regarding all types of compensation activities and transactions, from salary and commission to bonuses and other types of monetary incentives.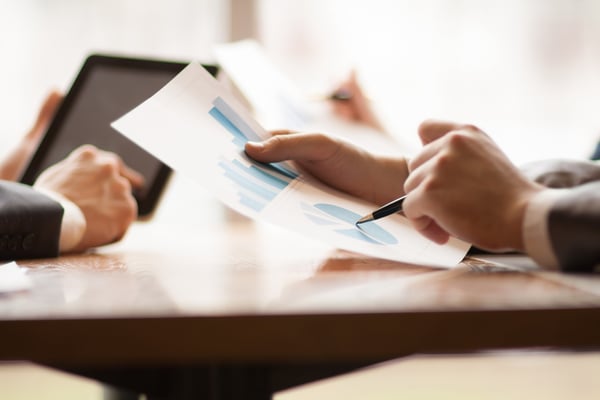 Clearly communicate compensation calculations
Compensation is a complex subject, and your sales team may need help understanding how your compensation plans affect them. Explain the goals and objectives of your compensation strategy, and share the purpose behind it. Use metrics to show your reps how competitive your plan is in the current marketplace. Clearly communicate the calculations behind your base and incentive pay, benefits, bonuses, commission, and other forms of compensation. And when there's a change to the plan, keep your employees in the loop, and address their questions and concerns to mitigate confusion.
A sales compensation management solution (SCMS) automates your compensation ecosystem and provides reps with a roadmap for navigating the details of their comp plan. The SCMS makes your data transparent and reportable and allows you to communicate the intricacies of your comp plan in an easy-to-understand format. And if you want to attract and retain top performers, you'll need the data accessibility a SCMS offers to highlight your competitive rates.
Automate data collection for increased transparency
If you're still using spreadsheets to keep track of your compensation plans, this section is for you. Automating this process with a proven SCMS saves time and labor and ensures you're not wasting money on costly human errors—which data shows occur, on average, 86% of spreadsheets. SalesVista's SCMS takes the work out of compensation planning and reporting, creating a centralized platform that generates automated calculations — saving hours on data entry. Finance and Accounting departments appreciate the accurate, efficient, and reportable compensation calculations. Sales managers can quickly gain valuable insight into what incentivizes their employees. And CEOs and other leaders get the accurate, real-time metrics they need to grow their business.
SalesVista's compensation solution is a cloud-based system that automates your compensation calculation process for more accurate reporting and better data transparency.
Get the transparency you need to motivate your employees and inform your business decisions with SalesVista's SCMS. Try it free today when you
book a demo
.