Selling Fulfillment: Sales Commission Technology for 3PL Growth
4 min read
October 17, 2022
From single proprietorships to large-scale enterprises, every company in business to manufacture and deliver products to its customers is searching for effective and efficient logistics solutions. As a third-party logistics (3PL) provider, your business must be ready to deliver the logistics services business and industry increasingly require. How can 3PL providers scale their sales operations to meet the changing needs of the production sector?
Understanding the market
The 3PL industry in the U.S. has seen marked growth over the last two decades. According to a recent market research report, in 2021, the 3PL market was worth $226.7 billion. The market is predicted to grow at a CAGR of 6.9% (during the forecast period of 2018-2028), with earning expectations of $362 billion by the end of 2028. The sector represents more than 20,400 businesses and employs more than 772,000 people in the U.S. alone, and it's only going to keep growing.
As more companies of every size seek comprehensive logistics services, 3PL providers are in a strong position to benefit from the increased demand for logistics management capability. With the range of services your 3PL business can provide — including warehousing, freight forwarding, packing, customs brokerage, shipping, and transportation documentation — you have the capability to meet business and industry expectations for a long-term outsourcing partner.
Future success in the 3PL market will depend on three primary contributing factors:
The range and quality of services your 3PL company provides
The level of customization you offer for 3PL client services
The talent, knowledge, and problem-solving ability of your 3PL sales team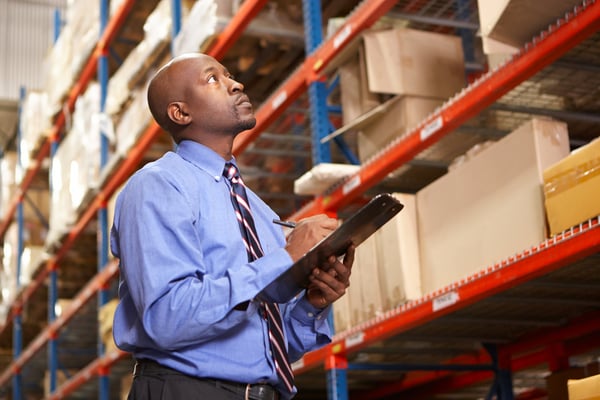 Custom service
You generate revenue by offering services throughout your clients' logistics network, from point of origin to final destination. Your range of services likely includes some or all the following:
Storage and warehousing. You locate and offer appropriate storage space to manufacturers, importers, and exporters to save your customers time, effort, and money.
Transportation and shipping. Your business provides fleet truck drivers with appropriate training, current certifications, and applicable licensing.
Packaging and fulfillment. You handle all the details of picking, packing, fulfillment, and returns to help your clients meet consumer expectations with problem-free delivery.
Technology and automation. You offer enhanced fulfillment efficiency with advanced technology, such as transportation management software, to automate load scheduling and track inventory and shipments in real time.
Not every client will need every service you offer. Flexibility and custom options keep your 3PL business competitive — as does the technology you use to keep logistics running smoothly for every client.
3PL problem-solvers
Modern logistics can be complicated and costly, but your 3PL company has the solutions business and industry need to simplify their operations and save both time and money. The challenge comes in conveying the range and depth of your services, which is where your sales team comes into play.
3PL sales representatives are problem-solvers with the knowledge, expertise, and talent to communicate the magnitude of convenience your company can deliver. They can explain the ins and outs of every service you provide, the spectrum of customization options, and the technology you use to make everything work.
This is the future of your 3PL success — a skilled sales team and advanced management technology.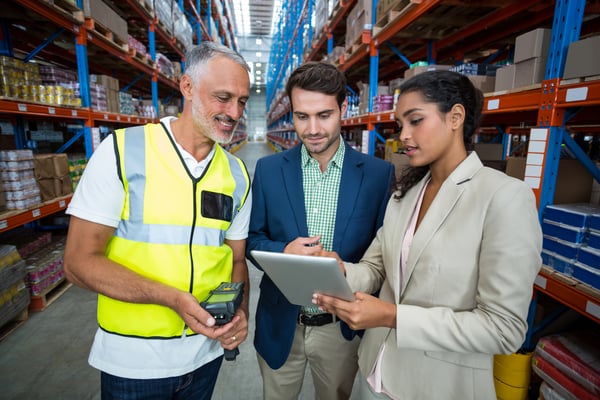 Sales commission software: The future of 3PL
Today's job market has employers competing for top talent, and finding the sales personnel you need to scale your 3PL business can be a challenge. Apply the same principles of efficiency and smart technology management you use for logistics to recruit, retain, and motivate your sales team.
In the past decade, logistics operations have increased efficiency with the use of cloud connectivity and data sharing for unprecedented transparency and agility. Over the next decade, 3PL firms will fuel growth with smart technology and automation for managing inventory, warehousing, shipment visibility, and a team of talented, knowledgeable sales representatives.
Automation and data analytics will continue to offer a competitive edge to the most successful 3PL ventures. As you incorporate the latest in advanced technology, you can also use it to develop and manage your sales compensation strategy. 3PL sales compensation can be as complex as your various logistics operations, but the same cloud connectivity you use to manage the latter can bring simplicity and transparency to the former.
A comprehensive, cloud-based commission management platform offers benefits for comp plan:
Accessibility. Eliminate data silos, so every stakeholder — from individual reps and sales team management to accounting and finance personnel — has access to the necessary comp plan data.
Transparency. Motivate sales reps by showing exactly how their comp plan works, and exactly what to expect from their commission payouts, so they can plan their sales activity for better performance and higher productivity.
Efficiency. Automate calculations, data collection, analytics, and reporting to streamline comp plan processes for enhanced efficiency and visibility.
Efficacy. Use the data you collect to quickly evaluate the efficacy of your compensation, commission, and incentive programs.
Flexibility. Adjust your commission plans on the fly to motivate your whole sales team, or personalize incentives to individual reps.
Simplicity. Simplify and manage the most complex 3PL comp plans with smart automated calculations for performance or activity-based commission plans.
Financial control. Centralize your data for more visibility and financial control of your sales compensation and commission plans to improve alignment with company goals.
When a business experiences rapid growth, technology and innovation help bridge management and efficiency gaps. You use advanced technology for the benefit of your 3PL clients. Apply a parallel approach to manage sales compensation, and motivate your sales team for the industry growth ahead.